Since 1998, Astraweb has been offering a great Usenet server with great features and prices. Astraweb owns 100% of their own United States and European servers to keep your information safe and your accounts the best they can be.


Features
Astraweb offers 2497 days retention at 99% completion and unlimited speeds. With every account, they have free SSL enabled to make sure you get the best privacy. They offer 20 connections simultaneous with every subscription and their retention is quoted for every group and always growing.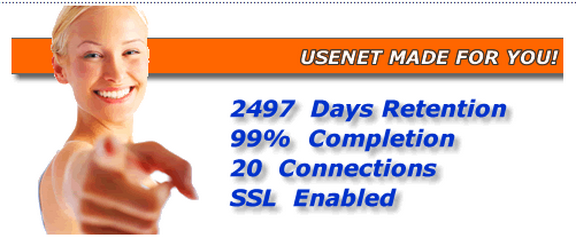 Prices
They have seven pricing plans to choose from, which are outlines below. All plans are great value at their competitive prices, and there are no setup fees involved with any of them. When signing up, you get the choice between unlimited plans with no download limits, of pay-by-download plans designed for light users. All plans include SSL access.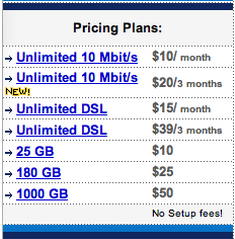 Unlimited Plans – All unlimited plans come with 20 connections and have an unlimited quota.
Unlimited 3 months:

$20 per three month
10MB/s
Unlimited DSL

$15 per month
Unlimited rate limit
Unlimited DSL 3 Months:

$39 per three months
Unlimited rate limit
Pay-By-Download Plans – All pay-by download plans offer unlimited rate limits on speed and 50 connections.

Support
They have a support page designed with a step-by-step troubleshooter and popular categories for finding answers to your problems. They also have a contact page that gives a phone number for quick customer service. Their "submit a ticket" service is also very good for troubleshooting and fixing issues you may have.
Get Astraweb NOW