Newsgroups Special Offers 2020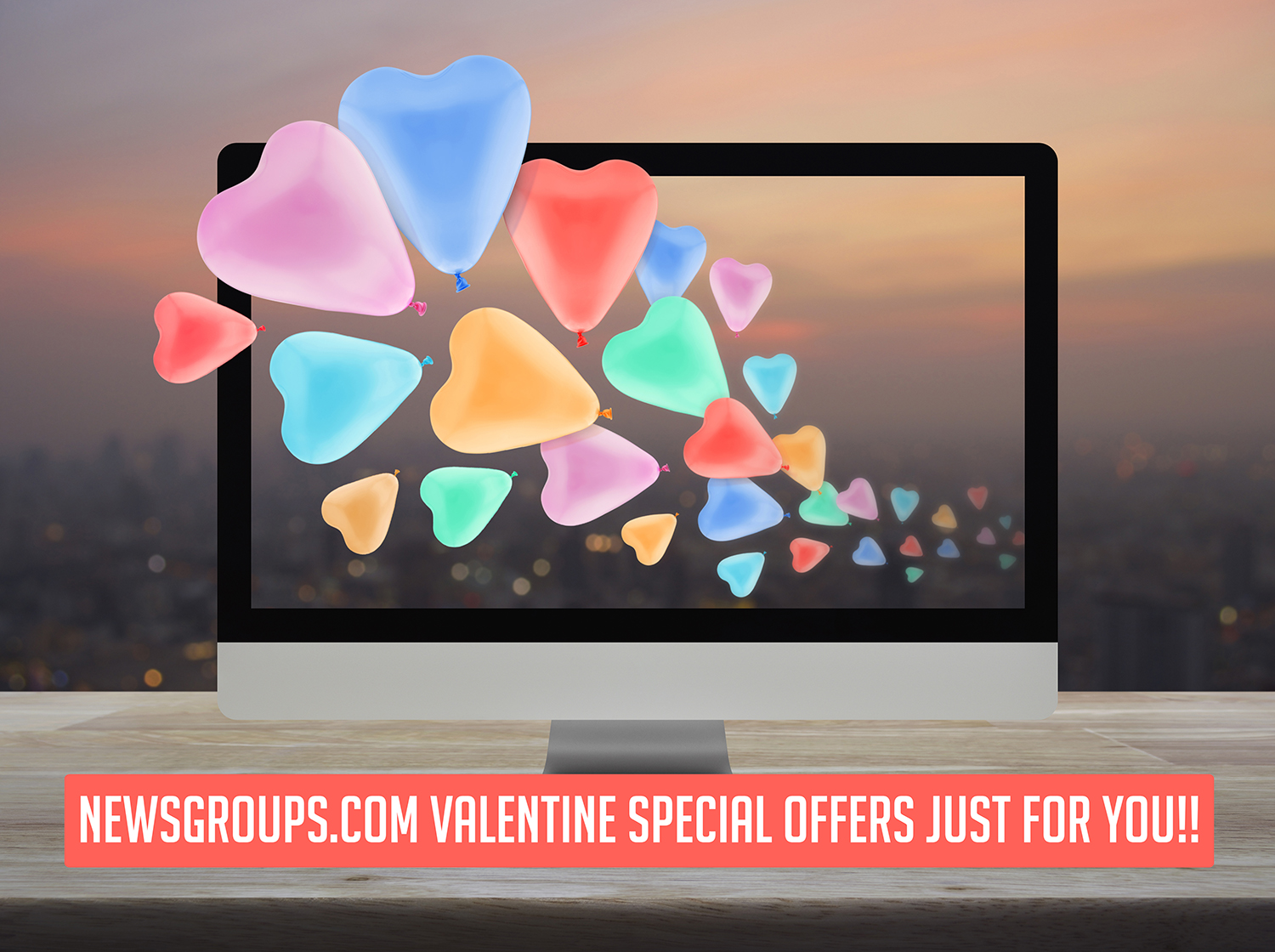 We are waiting anxiously for our 2020 Usenet Holiday Promotions to be revealed . Trust us It will be worth the wait!!
Newsgroup.com Review is working tirelessly to get you the Best Deals around this Holiday Season.
2020 Usenet Holiday Promotions -Features like Usenet Search, Newsreaders, NZB, VPN to Free Usenet they have it all.
         Your 2020 Usenet Deals Has Arrived!
What is Usenet?
Usenet has been around since the late 70s. It started out as  bulletin board system
It was designed for discussion. It is still going strong and growing by leaps and bounds.
Why Do You Want It?
There is a huge amount of content on Usenet and is extremely fast. Usenet isn't hard to use these days.
So let's take a look at what you need to find a Usenet Server Provider just that's just right for you.
There are a couple things to look for in a Usenet provider.
Retention you'll see this word a lot. News Servers, have a large amount of content at any given time.
The volume of content they get loaded with is astronomical. It isn't available forever. So they to have expire some of the
content every once in a while, meaning that content has a limited lifespan.Retention is a term to describe
how long content is available. You shouldn't settle for much less that 3,500-day retention nowadays.
Connections Providers also advertise how many connections to their Usenet Servers
they permit at one time. More=faster, but past about ten concurrent connections, the
numbers really stop meaning anything
Be Sure to visit our Best Usenet Service Providers