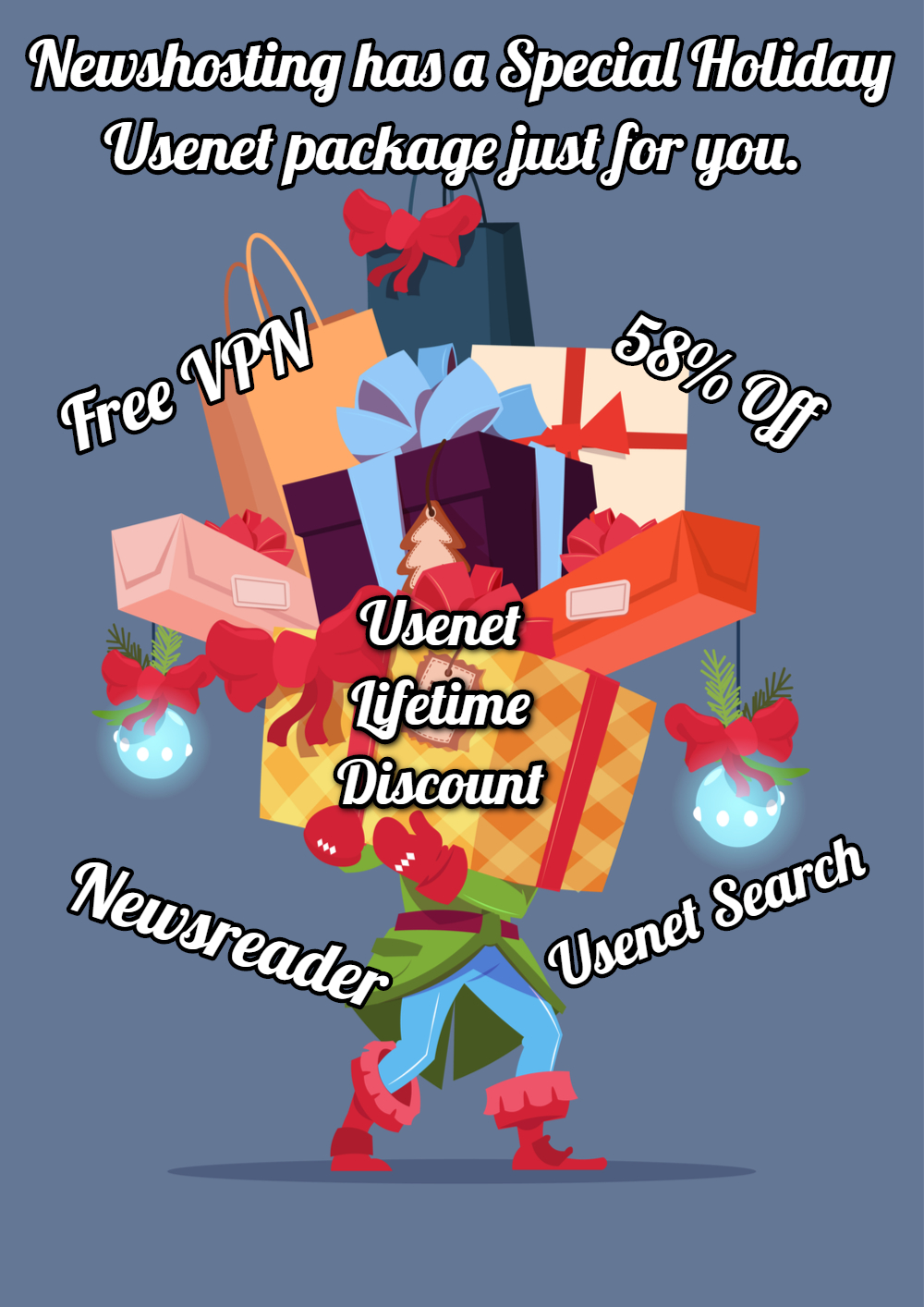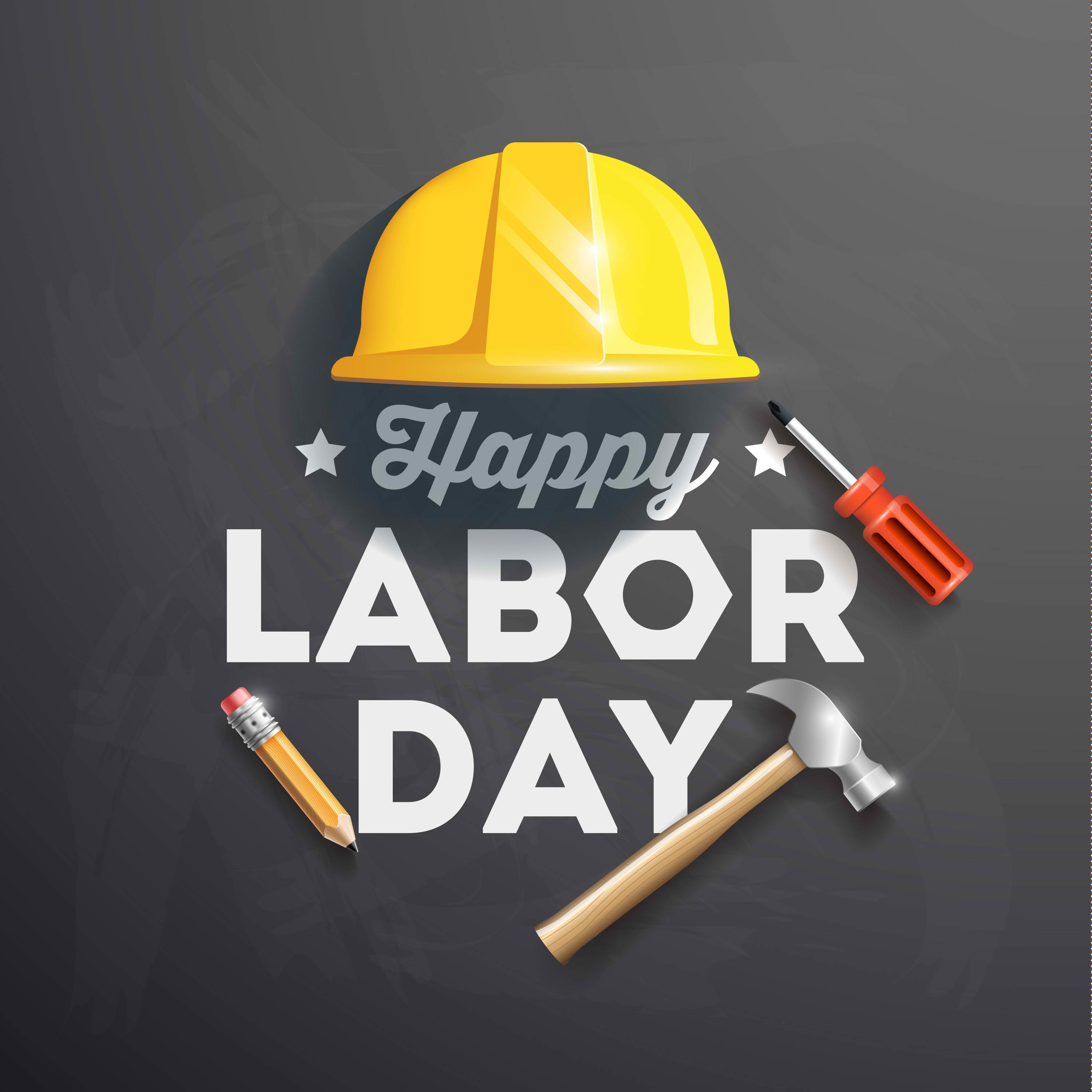 Newshosting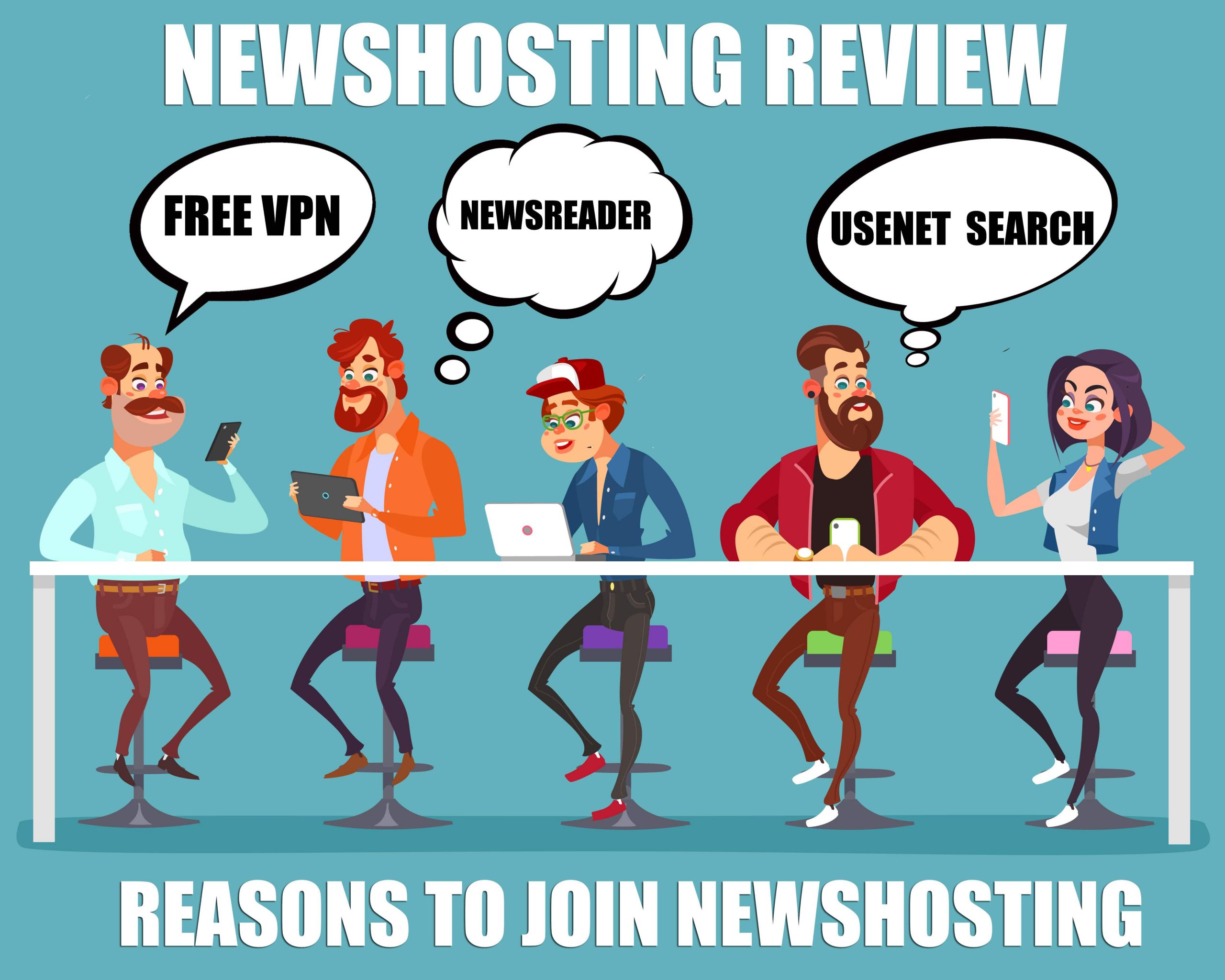 Newshosting is a US-based Usenet Service Provider which has been around since 1997. It is regarded as one Newsgroups Reviews choice for Best Usenet Service Providers . It is a tier 1 Usenet provider which means they own and maintain their own New Servers. Having Tier 1 status means that you will get the short routes and high-speed connections. In this review, we will tell you everything you need to know about Newshosting and why we chose them as Best Usenet Service Provider.
Features & Usenet Search Client
Newshosting offers great security and privacy features. The company uses the 256-bit SSL encryption to secure your connections. It is the same encryption used by the US government, Military and other corporate companies around the world. Newshosting offers an easy to use Usenet Browser to its users. You will be able to communicate with millions globally with over 100,000 discussion groups.
Newshosting VPN
A VPN, or a Virtual Private Network, is an encryption tool that puts you in total control of your IP address and provides privacy to your Internet connection. Once you are using an anonymous Newshosting IP address, your Internet connection is completely secure, giving you the peace of mind you deserve while safely browsing online content.
How does it work? Similar to how using a firewall protects your data on your computer, a VPN will protect your data while you are online by taking your device's IP address and providing you with an anonymous one. Using Newshosting's VPN will deliver the following benefits:
Newshosting is one of the very few Usenet service providers which offers the VPN service to its users. The company takes the protection and privacy of their users very seriously and if you use the VPN service then it will make your online identity anonymous. It makes it impossible for ISPs to track your online activities. Basically, VPN provides you with online Identity which automatically destroys when you finish the session, in short, no one can link your online activities with your IP Address.
Newshosting VPN service is very competitive and it comes with all possible features which you find in other VPN services. In this service, you can pick your server from the pool of 360 servers which are located in 20 different countries around the world. The countries include Australia, Austria, Belgium, Brazil, Denmark, France, Germany and many more.

Pricing & Packages
Newshosting has been around for years and they have a very Large user base. Newshosting offers three different packages which will cater to the needs of every type of users.
Lite Package is available for $10 per month. In this package, you get the 50 GB data with rollover and 30 concurrent connections. You can also pick the VPN service which will cost you an additional $4.99 per month.
The Unlimited Package is the package recommended by Newshosting. In this package, you get the unlimited downloading, 30 concurrent connections and free Newshosting Browser. In this package, you can also include the VPN service which will cost you an additional $4.99 per month. The Unlimited Package is a yearly package and you can save up to 14% by picking this package.
The XL PowerPack is the Premium package which is best for pro users. In this package, you get the Unlimited Data Transfer, 60 Concurrent connections, free VPN connection, and Free Newshosting Browser. This package is available for $15.83 per month.
Free Trial,
Newshosting offers the 14 days free trial on all of its packages. During the trial period, you can use up to 30 GB data for 14 days. So if you consume the 30 GB data during the trial period, the company will charge you for the selected package. During the trial period, you can cancel your subscription at anytime. In order to signup for trial period, you will have to provide your email and credit card info.

Retention & Completion
Newshosting offers one of the highest retention period in the industry and they are constantly upgrading their binary and text retention. They currently offer 3950 days which is one of the highest in the market. The company offers access to more than 100,000 newsgroups and it offers the completion rate of 99% which is the standard.
Connection & Speed
Newshosting is a Tier 1 Usenet service provider, they own and maintain their own News Servers. This allows the company to provide the lightening speed to their users. The company also offers up to 60 concurrent connections. You will receive the connection speed of 140 to 150 MB/sec which is one of the highest in the industry.
Do they have their own Newsreader?
Newshosting offers free Newsreader to its users and it is available for all major platforms including Windows, Mac, and Linux. It comes with all major features such as built-in search, automatic repair, auto-search, video preview and supports for compressed files. It also has very clean UI which make it easy to use.
Are they NZB Compatible?
Newshosting is fully compatible with NZB file format and its Newsreader also allow you to open and use the NZB files.
Customer Support
Newshosting also offers really good customer support and it is available 24/7 for technical support. You can contact them via email which is available in the Support section. There is also a dedicated FAQ section where you can find the solution to all common problems.
Blog
Newshosting also has an active blog that they post on regularly telling users about updates, their programs, giveaways, and fun lists. The blog is interesting, informative, very nice to look at, and will make your Usenet experience even better!

Support
Their support pages are full and easy to use, with many e-mails you can reach for various problems like general support, sales, bulling, network issues, webmaster and abuse. They also have an informative video about how to use the Usenet browser, and a FAQ section with over 20 answers. For whatever problem you have, they have an answer.
Between the blog, huge support page and plan customizer, Newshosting stands out among other servers and networks. Check out their website and blog for more information on their services and pricing.
Conclusion
Newshosting is one of the best Usenet service providers out there and it has a very large customer base. The company offers some really good packages backed by tons of great features such as one of the highest retention period, good completion rate, 256-bit SSL protection, VPN to protect you online, free Newsreader and great privacy policy.
Newshosting also offers a free trial period which is valid for 14 days and come with 30 GB data limit. If you are interested in Newshosting then you can try their services for 14 days and if you are not satisfied, you can always cancel your subscription. Moreover, we would also recommend you to check reviews of other Usenet services and then make the informed decision. If you have any questions, please let us know in the comment section below. Also, visit our website for more comprehensive reviews.