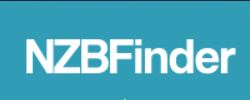 NZBFinder
NZBFinder is a community based NZB site that started way back in 2012. It was created at the end of the year but registration was not open to the general public until early in 2013. Now, it is free to use for any registered users but there are VIP accounts available.
One great thing about NZBFinder is that it has no spam or distracting ads, even for free accounts. This is great as you aren't bombarded with information of products you don't want if you're just checking out the service. The free version is certainly usable but there are some restrictions on how you can use it.
Aside from a Usenet indexing engine like NZBFinder, you'll need a newsreader and a Usenet service provider like Newshosting to get started with using it. A newsreader allows you download the content you need once you have NZB files. A service provider is what will allow you to access content that you can find on Usenet servers.
NZBFinder Highlights
-lightning fast
-24/7 indexing
-deobfuscation
-api integration
-security
-multiple payment options
-specializes in audio and video groups
-no invite required
NZBFinder Features
NZBFinder doesn't come with a load of unnecessary bells and whistles, but it does provide a solid feature set. The Usenet indexer uses nZEDb as the basis for its code. This is an open-source project based on the very popular Newznab platform. The site adds custom code on top of that which enables advanced features, such as deobfuscation of file names. This is great for those who are looking for files which have had their names scrambled or obfuscated for whatever reason. NZBFinder supports full 256-bit SSL encryption on its servers.
The Usenet indexing engine allows to either search its database for the file you're looking for or browse through the various newsgroups. If you want search binary Usenet, the NZBFinder advanced search feature can come in really handy. This allows you to narrow down your search using various parameters such as when the file was added. Specific categories also have their own purpose-built filters to make searching through them easier. You can also opt to individually browse through the latest files uploaded to them.
There are also other features such as a cart that can integrate with an RSS feed to make downloading easier for you. Newsreaders such as nzbget can automatically download any items added to your cart via the RSS feed. There is also API integration available for those who want to use applications such as Radarr to automate their downloads.
The versatile feature set allows NZBFinder to be used by all kinds of people. It is simple enough to use just as a download portal for NZBs. It provides advanced API features for those who are more experienced and want more control over their Usenet indexer.
NZBFinder Memberships
As previously mentioned, NZBFinder has both paid and free memberships available. The free version is open to all users but requires registration of an account. There are some restrictions on how much you can download and certain kinds of content is not available.
NZBFinder supports many different payment methods. They primarily support processing VISA, Mastercard and American Express credit cards. In addition, they accept payment in the form of Bitcoin, iDeal, Bancontact and KBC.
Free Membership
The free membership allows members access to 25 API calls each day. You can download up to 5 NZBs before your daily limit is up. This requires users to register their account using a valid email address. The limit means that the free version is only useful to evaluate the services provided by NZBFinder. It might be sufficient, however, if you aren't a very light user and can combine it with another free Usenet binary search engine.
Membership Cost
There are three different tiers available for NZBfinder membership and they come in at different price points. All of the packages now provide unlimited NZB downloads, which was previously not the cast. The basic version gives you 5000 API calls and Pro gives you up to 20000. These versions cost 10€ and 20€ for a year, respectively. The Elite membership will cost you 35€ per year and comes with access to Spotnet. The Spotweb client is provided and allows for a decentralized alternative to NZB files.
Technical Details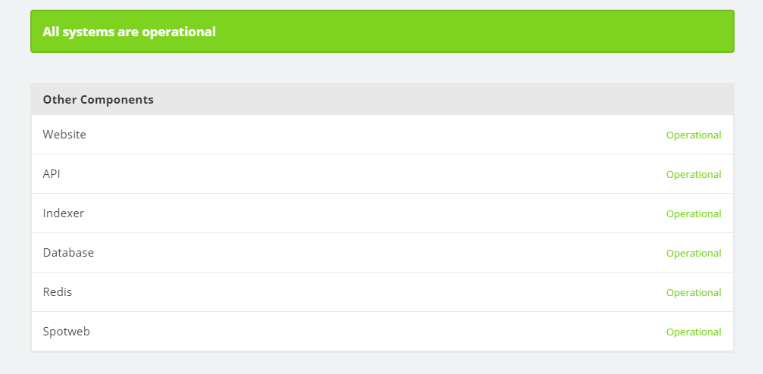 The NZBFinder indexer was last reported to be running on an Intel Xeon server-class CPU clocked at 3.7GHz. The machine had 64GB of DDR3 memory and three 120GB Intel SSDs in a RAID-5 configuration. The indexer updates every 60 seconds and is always looking for new files to add to the database.
NZBs & Retention
NZBFinder no longer gives clear information on how many days of retention it provides, but it claims to have an 8-year backlog of NZBs. The last reported figure was 1100 days but people say that NZBFinder has over four years of retention. Regardless of what the actual figure is, our testing found that old files weren't hard to find and we had no problems with the retention. This will probably suffice for you unless you have very specific requirement or a very heavy-duty user.
The service contains NZBs from over 300 groups, which is not a lot compared to some other services. However, these newsgroups are the most popular and content on them is fully indexed by NZBFinder. They are also constantly updating their service to provide users with more content.
Ease of Use
NZBFinder is simple to use for beginners. The interface is clear and intuitive. Once you have setup your newsreader and provider correctly, you'll have no trouble figuring out how to use NZBFinder.
API Integration
NZBFinder provides full support of the newznab API that many applications use. This means that it is fully integrated with many great applications. This includes Sonarr, Radarr and Couchpotato. There are also guides on the website which help you set the software with NZBFinder. This integration allows you to fully harness the power of Usenet, by automating all of your downloads. You don't have to worry and all of your favorite content will be downloaded for you.
Security
The NZBFinder team claims to take your security quite seriously. They provided SSL encryption which makes it difficult for other third-party actors to see exactly what you are doing on the website. They also claim not to record your IP address to make things more secure. However, they do record some of your data and can't do anything in the event of a data breach.
The NZBFinder team also provide many safe payment options you can use. They support cryptocurrencies such as Bitcoin which is better for your privacy. They also do not store any of your payment information and forward it straight to their payment processor STRIPE. This is an added measure of safety and privacy for those who can only pay through a credit card.
How to Use
NZBFinder is incredibly easy to use. You can just type your query into the search bar and tap the search button. This will take you to a results screen where you can download associated NZB for the content you want. You can also browse manually through newsgroups or, conversely, try automating your downloads using the API.
Conclusion
Overall, the NZBFinder Usenet indexing engine is certainly a great option. The only thing stopping it from getting an unqualified recommendation is that it is slightly overpriced. There are other options available which provide similar features for a lower price. NZBFinder is good, however, and you may want to spend a little extra if you really like the service. The Best Usenet Service Provider