UsenetServer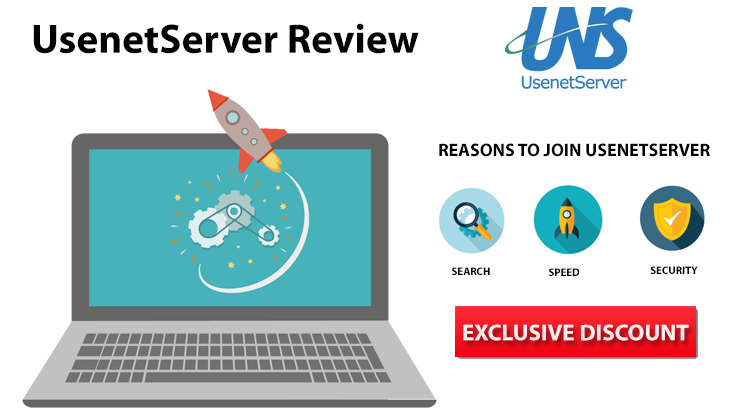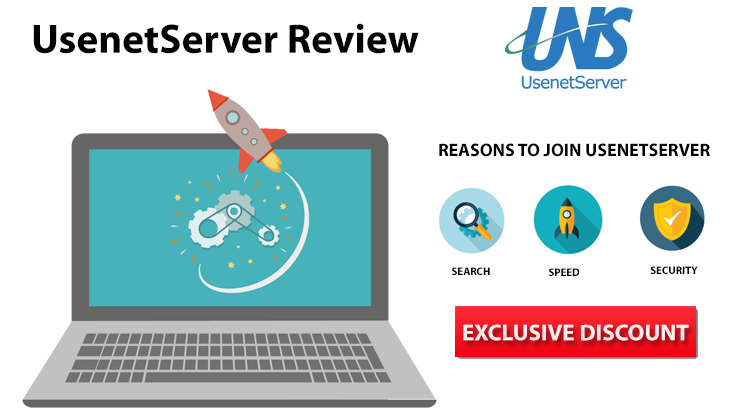 UsenetServer is our top recommended Usenet provider. They manage a premium network with server farms in the US and EU with the fastest speeds we've tested to-date. This service also has the most binary and text retention of any Usenet provider. This means you get access to the most Usenet posts for the best search results and completion rates possible. 
Main service features include:
Daily Retention Growth

– UsenetServer adds more servers to support daily retention growth. No articles are expired from their servers, meaning you'll get access to a complete and growing archive of Usenet posts.
Complete Retention on All Posts

– All posts are stored on all servers for the entire retention period, not just some posts in some newsgroups. In addition to having the longest retention rates, this complete retention means you'll have the best chances of getting successful search results and complete downloads without any missing articles. 
Fast Global Network

– UsenetServer operates a global Usenet network with server farms in multiple geographic locations. This coverage allows you to get the lowest ping times possible, regardless of your location. UsenetServer also buys premium routing all the way to your ISP's network to ensure you get the best speeds every time you connect. 
Usenet Search Tool

– All accounts include unlimited access to a

Usenet search

engine. This feature is easy to use, allows you to search all newsgroups, then create an unlimited number of NZBs for download. 
100% Unlimited Access

– All UsenetServer plans offer complete unlimited Usenet access with unlimited speeds. Unlike other providers, your speeds will not be throttled and your account will not be paused, regardless of your usage level.
Pricing
You can get a special 12+3 FREE months deal exclusively through Newsgroups.com. This is 70% off the normal price and brings the price down to just $5.99 per month. This plan also includes:
Access to UsenetServer's full retention

Access to all 110,000 text and binary newsgroups

Unlimited access

Unlimited speeds

Free unlimited Usenet Search

55 connections with 256-bit SSL encryption

Free, unlimited Zero-Log VPN access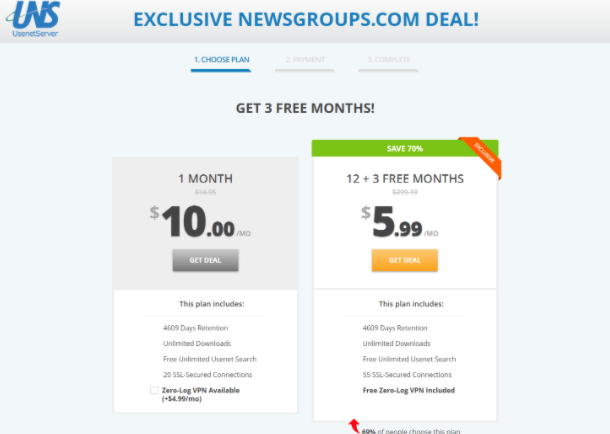 If you prefer to go month-to-month, you can also get a monthly unlimited Usenet access plan for $10 per month. This includes all the features as the 12+3 FREE months deal, but you get 20 connections (vs 55) and the VPN service is not included for free. It is, however, available as an add-on for $4.99/mo. 
The VPN service, called PrivadoVPN, is a useful tool that secures all of your web traffic like emails, streaming, video conferencing, and web browsing. It's simple to use, includes free apps for iOS, Android, Windows, and Mac, and will even protect your data when connecting to wi-fi hotspots. 

Global Search
UsenetServer's Global Usenet Search is a handy feature included with any plan. It allows you to search Usenet, select the articles you want, then create NZB files to import into your newsreader for download. This will also save you time from having to sign up and configure 3rd party Usenet search options like NZB indexers.

True Unlimited Access:
All UsenetServer plans offer unlimited Newsgroup access. This includes unlimited data usage and unlimited transfer speeds. All accounts are unmonitored and you will never be limited or throttled, regardless of how much you use your account. 
Connections and Speed
UsenetServer really focuses on security and privacy. All connections include free 256-bit SSL encryption for secure connectivity to 100,000+ text and binary newsgroups. As we noted, a free Zero-Logs VPN, called PrivadoVPN, is included for free with the exclusive 12+3 free months deal currently available. UsenetServer runs its own network and purchases premium bandwidth that connects directly to hundreds of ISP networks worldwide. This means you will get the best speeds every time you connect to any of their servers. 
Retention
Retention is the length of time that an article is stored on a provider's servers. More retention means you will have access to more articles. UsenetServer currently has over days of retention, which is the most of any provider. They have also grown retention day by day for the past decade or so, so no articles are actively expired from their servers.
UsenetServer also stores every article on every newsgroup for their full retention period. Unlike some services that offer different levels of retention for different article sets or newsgroups, UsenetServer stores the entire archive for the max retention length. This is a major service feature that sets this service apart in terms of a quality search results.
Support
UsenetServer has a Usenet support page that is thorough and clear with a detailed Usenet FAQ. There is also a customer support ticket submission portal as well as 24/7 email customer support available for all customers. 
Conclusion
UsenetServer is our top choice for quality unlimited Usenet access. They have the best retention and the most complete retention in all newsgroups that provides the best search results and article completion rates. Their network has multiple server farms and has premium bandwidth routing into virtually every ISP network for the best speeds. Their packages also include a free Usenet search engine for you to create your own NZB files as well as a free Zero-Log VPN.